Trading at Dubai Stock Exchange .​
Dubai stock exchange
Introduction​
In layman terms, a stock exchange primarily assists companies to raise capital by issuing equity shares which are sold to different investors/companies. The companies invest this capital into their business for expansion and growth – wealth maximization whereas these said investors in fortunate circumstances earn a profit/return from their investment in these companies listed on the stock exchange.
Dubai Stock Exchange​
Founded in 2000 as a public institution by the government of Dubai, Dubai stock exchange – also known as Dubai Financial Market (DFM) launched its activities in March 2000. However, by the end of 2005, DFM was converted into a public shareholding company with a total capital of AED 8 billion.
After a successful IPO, by March 2007, the Dubai Financial Market Company was listed on the market under the symbol DFM. Hence, Dubai Financial Market acts a secondary market for trading of various securities issued by public companies along with bonds issued by the local government, mutual funds etc.
Regulated by the UAE securities and commodities authority as protection for investors, DFM has established itself as the first financial market to offer shares in the middle east through an initial public offering (IPO) – paving way for DFM itself to stand out as a stock exchange.
DFM x Nasdaq Dubai​
To make the financial market as a whole in UAE more efficient, the Dubai Financial Market consolidated its operations and functions with Nasdaq Dubai – regulated by Dubai Financial Services Authority (DFSA), providing a rather larger diversified set of option of securities to investors and giving investors the benefit of being able to trade across both exchanges.
Historical Performance – DFM General Index​
IDFM Indices are created to analyze and interpret the performance of companies listed on the Dubai Financial Market – such as the Dubai Financial Market General Index which provides an extensive report on the general market performance – of companies listed in DFM.[IMG alt="A screenshot of a computer
Description automatically generated"]
https://lh5.googleusercontent.com/B...cCtNPAp10pdtqsKaGwlOO2qq-lebxXcL6u_6gbA[/IMG]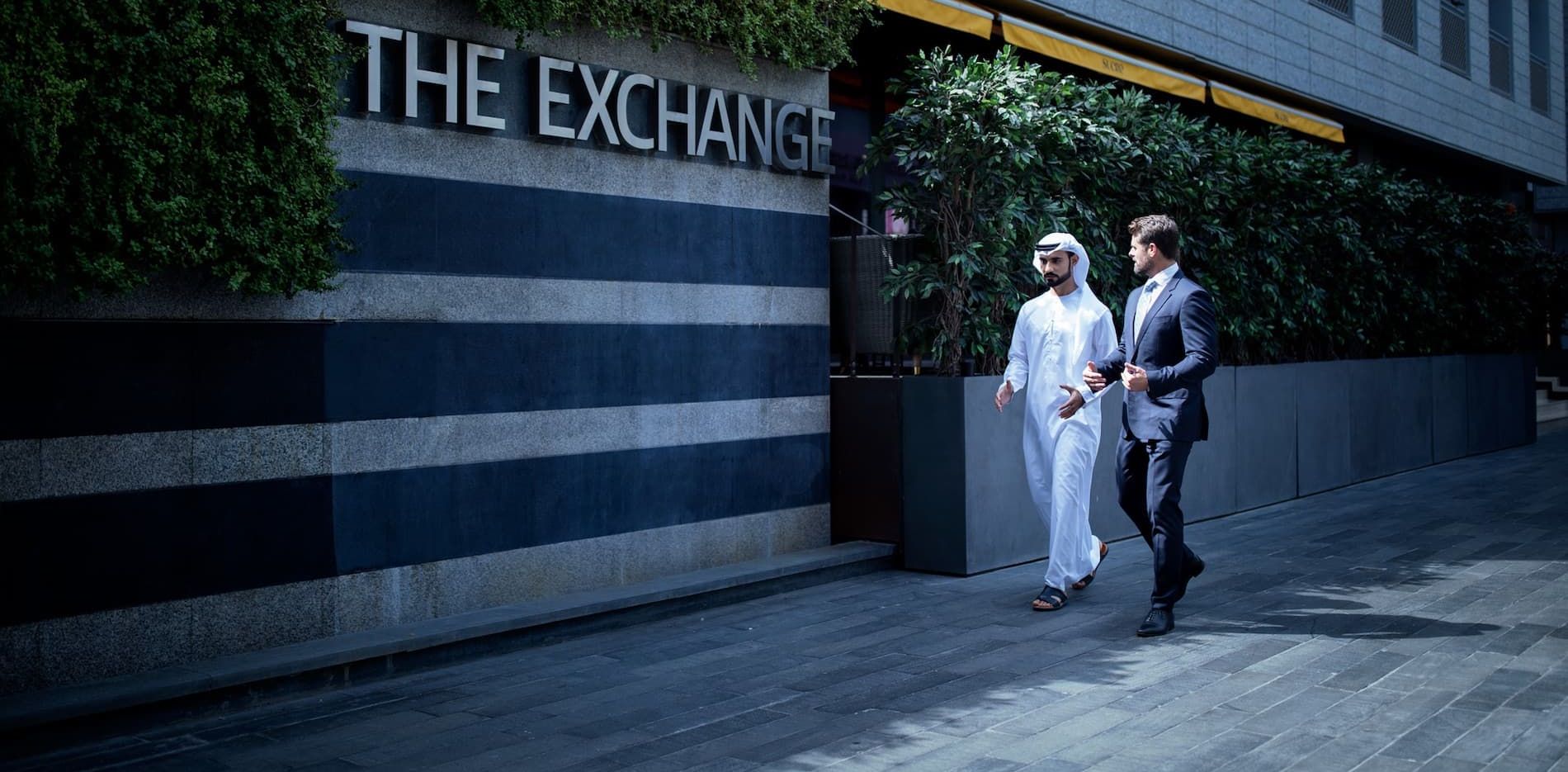 Dubai Financial Market (DFM) is The global destination for individuals and companies to accelerate their wealth and businesses with innovative products and services in conducting trading, clearing, settlement and depository of securities, in an efficient, transparent and liquid environment.

www.dfm.ae
The graph above shows the performance of the Dubai Financial Market in the last one year - as apparent from the figure above, the financial year 2021 ended with increasing returns and the trend continued in 2022 up till the second quarter – and towards the end of second quarter the DFM GI saw a dip from AED 3720 in May 2022 to AED 3061 in July 2022.
Moreover, the data of last four weeks shows a decrease by almost 2.5% however as evident in the diagram, the general trend has been bullish in nature, with an increase of almost 19% in the past one year – the most active stocks being Gulf Navigation Ltd, Amlak Finance, Union Properties as well as Emaar.
According to past trends and forecasting, DFMGI is likely to see an increasing trend in the upcoming months however in long term the returns are likely to fall (Trading Economics).
DFM has thoroughly integrated sharia principles in its operations reflecting the vision and values of the state itself. The DFM Sharia Index, launched in October 2019, delivers investors performance of Sharia compliant companies listed on DFM/Nasdaq Dubai. These companies are only listed as a part of Dubai Financial Market Sharia Index (DFMSI) after a thorough analysis and approval from DFM Fatwa and Sharia Supervisory Board. However, these companies are reviewed on a quarterly basis to make sure they are in alignment with the Sharia and hence DFMSI.
Stock price of DFMSI in the last one year
The graph in the diagram above shows the performance of the sharia index in the Dubai stock exchange in the past one year, there has been a generally increasing trend from last October 2021 till May 2022, similar to DFSGI as shown above, however there was a dip in July 2022 and from there the DFMSI started to rise slowly.
Trading at Dubai Stock Exchange​
Any individual/entity is eligible to invest in the Dubai stock exchange via the following procedures.
Apply for an Investor Number (NIN)
This can be done in either of the following ways,
Apply for an investor number (NIN) by downloading the DFM App from Google Play Store/App store.
By paying a visit at the Dubai CSD Investor Affairs office located at the Dubai Financial Market Floor, World Trade Center.
By asking a brokerage firm to obtain an investor number on your behalf by simply filling the investor number request document along with specified documents.
Appoint a Broker
Once an investor number (NIN) is obtained, appoint a licensed broker by opening a trading account and filling all information needed – after which the broker shall sell/buy shares as per the investors wishes. After obtaining an Investor Number (NIN) from Dubai CSD, appoint a licensed broker by opening a trading account and complete the necessary forms.
These licensed brokers can be selected via the list of licensed brokerage firms and seeing what service type suits best including but not limited to BHM Capital Financial Services P.S.C, International Securities L.L.C, Emirates NBD Securities, ADCB securities LLC.
Selling and Buying securities – Trading
After obtaining an investor number and appointing a broker, trading begins by monitoring the performance of securities listed on DFM as well as Nasdaq Dubai by registering for real time data access on dfm.ae.
The financial instruments offered for trading include but are not limited to,
Listed Equities
Exchange Traded Funds (ETFs)
Derivatives
Bonds and Sukuks
Tracking the Portfolio
All trading activity and investment portfolios can be tracked via the DFM App as mentioned above or through DFM eServices (
www.esrv.dfm.ae.com
).
Real time data can be easily tracked via the DFM App or Marked watch
By applying for an iVESTOR Card, tracking investment portfolios and securities becomes easy.
Conclusion​
As the world is recovering from the pandemic and its repercussions, countries are now proactively making an attempt to boost their economic growth. The economy of Dubai has been averaging more than 5% a year and with the current Ukraine-Russia war and oil and energy crisis, now is a good time to invest in Dubai Financial Market and achieve returns.
Lastly, we all have heard that diversification helps to reduce the overall risk of your investment portfolio, and seeing the potential of the Dubai Stock Exchange – it can be a great opportunity to get some exposure!